< La sélection >
Yoko Ono's Meltdown

Yoko Ono - Concert - Southbank Centre, London - 14-23 June 2013

After performing at Patti Smith's Meltdown in 2005, Yoko Ono has picked a spectacular line-up for her own festival this year, including the first performance in five years of priestess of darkness Siouxsie, rock gods Iggy and the Stooges (supported by the UK's hottest new band, intense monochrome all-girl outfit Savages), ex-Sonic Youth frontman Thurston Moore and legendary New York icon Patti Smith. The festival will open with Yoko Ono Plastic Ono Band and close with a performance of Yoko Ono and John Lennon's Double Fantasy.

Season of Glass

Yoko Ono - Audio - 1981

Released in 1981, six months after John Lennon's death, Yoko Ono's solo album Season of Glass directly deals with the loss of her husband in songs such as "Goodbye Sadness" and "I Don't Know Why". They were returning from the studio where they had been working on "Walking on Thin Ice" when unhinged fan Mark David Chapman shot Lennon dead. On the album's cover is a photo of Lennon's bloodied glasses next to a glass of water, with Central Park in the background – the view from their apartment in The Dakota Building.

Goo

Sonic Youth - Audio - 1990

Considered the most accessible album by New York's foremost experimental rock band, Goo (1990) channels Sonic Youth's customary sensory assault into conventionally structured songs. The album includes riff-driven rocker "Dirty Boots", "Tunic", about tragic pop singer Karen Carpenter, and "Kool Thing", in which bass player Kim Gordon takes on hip hop's macho swagger. In 1999, Sonic Youth paid tribute to Yoko Ono on their experimental album SYR4: Goodbye 20th Century. Ex-frontman Thurston Moore (solo) and Kim Gordon (as part of duo Body/Head) will be performing at Yoko Ono's Meltdown.

Voir la vidéo

Silence: Lectures and Writings

John Cage - Livre d'Art - Wesleyan University Press - 1961

One of the key figures of the American post-war avant-garde, Cage constantly sought to push back the boundaries of music and his influence is still felt today. He developed composition methods that revolved around chance and indeterminacy, electronic sounds, the unconventional use of musical instruments and the inclusion of ambient noise. His most famous composition, 4'33", consists of nothing more than the environmental sound of the auditorium as the musicians remain silent on stage.

Voir la vidéo

The Art Films

John Lennon , Yoko Ono - Film - 1966 - 1971

Yoko Ono's best-known film is the Fluxus short Four (1967), originally shot in New York and remade in London under the title Bottoms. The initial plan was to film the bottoms of 365 artistic personalities in close-up. According to Ono, Bottoms is an engaged film for peace, "an aimless petition signed by people with their anuses". Ono collaborated with Lennon on various films, including Two Virgins (1968) and the more ambitious Rape (1968), in which the camera aggressively pursues a young woman around the streets of London.

Voir la vidéo

The Holy Mountain

Alejandro Jodorowsky - Film - Tartan DVD - 1970

Jodorowsky's visionary mystical journey follows a Christ-like Thief as he seeks a holy mountain under the guidance of the Alchimist (played by the director), together with seven other people chosen among the world's most powerful politicians and businessmen. Combining mordant political satire, Zen influences, irreverent humour, a surreal sense of the macabre and sumptuous visuals, The Holy Mountain remains one of Jodorowsky's most spellbinding works. The psychedelic experimental score was composed by Jodorowsky, Archies keyboard player Ron Frangipane and free jazz musician Don Cherry.

Infinite Universe at Dawn

Yoko Ono - Livre d'Art - Genesis publications - 2013

To be published in 2013 to mark Yoko Ono's 80th birthday, Infinite Universe at Dawn documents her artistic career through text and archival photographs, many previously unpublished. Among the notable art works included are Film No.1 (MATCH); Live Peace in Toronto 1969; Hide-Mouth, accompanied by a photo showing Ono and three men with white bandanas over their mouths, looking like a cool band or a revolutionary faction; and Cut Piece (1964), which will be performed by Canadian electronic musician Peaches at Meltdown.

33 Revolutions per Minute

Dorian Lynskey - Livre - Faber and Faber - 2010

In the meticulously researched 33 Revolutions per Minute, Guardian music journalist Dorian Lynskey charts the history of Western pop and politics through 33 songs, from Billie Holliday's "Strange Fruit" to Green Day's "American Idiot" via John Lennon and The Plastic Ono Band's "Give Peace a Chance". Placing the songs in their social, political and national context, including the civil rights movement, protests against the Vietnam War, union action and anti-nuclear opposition, this epic work also traces the story of countercultural and revolutionary movements of the last 100 years.

Voir la vidéo

Gasland

Josh Fox - Film - Dogwoof - 2010

Winner of the Sundance Special Jury Prize and the John Lennon/Yoko Ono Peace Prize 2010, Josh Fox's documentary investigates the consequences of fracking on American communities. Using large amounts of pressurised water injected with chemicals to release natural gas from shale deposits, fracking poses risks to the environment, including contamination of ground water and air pollution, as well as human health. In August 2012, Yoko Ono and son Sean Lennon founded Artists Against Fracking after the New York governor announced that gas drilling would soon start in the state.

Voir la vidéo

Some Time in New York City

John Lennon, Yoko Ono, Plastic Ono Band - Disque - EMI - 1972

Released in 1972, Some Time in New York City was penned and performed by both Ono and Lennon. Combining experimental rock with their most explicitly political lyrics, it deals with sexism (the controversial "Woman Is the Nigger of the World" and Ono's "Sisters, O Sisters"), police brutality ("Attica State"), the conflict in Northern Ireland ("Sunday Bloody Sunday") and the plight of the unjustly imprisoned White Panther leader John Sinclair. The album cover is a mock newspaper with, as its articles, the songs' titles and lyrics.

The Beatles (White Album)

The Beatles - Audio - 1968

Most of The Beatles' ninth album, released in 1968, was composed while John Lennon, Paul McCartney, George Harrison and Ringo Starr were on a transcendental meditation course with Maharishi Mahesh Yogi in India. Although it received mixed reviews on its release, The Beatles is now seen as one of the greatest albums of all time. With contributions by all four Beatles, it is a wildly eclectic collection of songs that play with a variety of musical genres, including the proto-metal "Helter Skelter" and the Yoko Ono-influenced avant-garde experiment "Revolution 9".

Voir la vidéo

Rosemary's Baby

Roman Polanski - Film - Paramount Pictures - 1968

Roman Polanski's first Hollywood-produced feature remains a creepy masterpiece of unease and paranoia. Mia Farrow is hauntingly fragile as Rosemary, devoted pregnant wife to John Cassavetes's ambitious actor Guy. As she begins to worry about the safety of her unborn child following a number of strange occurrences, we are left to wonder whether she is really under threat from a Satanic cult, or simply losing her sanity. The exterior shots of the gloomy Manhattan building where Rosemary and Guy live were filmed at The Dakota Building.

Voir la vidéo

The Artist Is Present

Matthew Akers , Marina Abramovi - Film - Dogwoof - 2012

Matthew Akers's documentary follows the Serbian-born performance artist as she prepares for a major retrospective at New York's MOMA. For the last 40 years, Abramović has been fearlessly using her body to explore both her own limits and the nature of art. In the notoriously dangerous Rhythm 0, audience members could do what they wanted to her body using instruments such as saws, nails and a loaded gun. It echoed Yoko Ono's Cut Piece (1964), in which Ono invited audience members to cut out a piece of her clothing on stage.

Join Hands

Siouxsie and the Banshees - Audio - Polydor - 1979

Combining pop, punk and avant-garde experimentation, Siouxsie and the Banshees were one of the most inventive and influential bands of the English post-punk scene. Their second album, Join Hands, released in 1979, features Siouxsie's distinctive jagged vocals and the band's trademark brooding guitars and atmosphere of unease. Now held as a classic, it features the devastating blast of dark energy that is "Love in a Void", the obsessive rhythm of "Playground Twist" and the sinister/sweet lullaby "Mother". Siouxsie plays Yoko Ono's Meltdown in June.

Grapefruit: A Book of Instructions and Drawings

Yoko Ono - Livre d'Art - Simon & Schuster - 1964

First published in 1964, Yoko Ono's book of instructions for art and life was an early example of conceptual art. It consists of a series of humorous, playful, eccentric and poetic abstract instructions to create works of art in the reader's mind, for example "Wall Piece for Orchestra": "Hit a wall with your head;" or "Hide and seek Piece": Hide until everybody goes home. Hide until everybody forgets about you. Hide until everybody dies." Some of the instructions were used by Ono in performance pieces and exhibitions.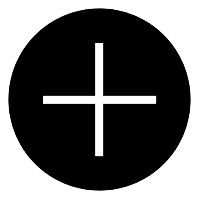 Yoko Ono's Meltdown
Yoko Ono


Season of Glass
Yoko Ono


Goo
Sonic Youth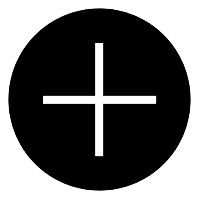 Silence: Lectures and Writings
John Cage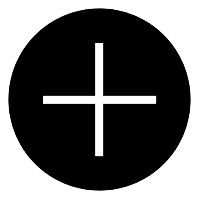 The Art Films
John Lennon , Yoko Ono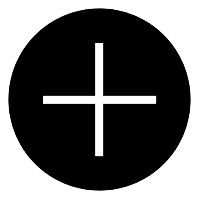 The Holy Mountain
Alejandro Jodorowsky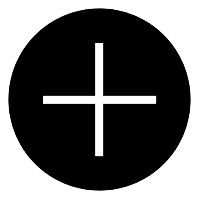 Infinite Universe at Dawn
Yoko Ono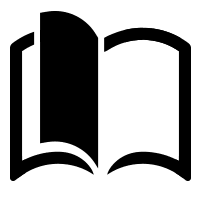 33 Revolutions per Minute
Dorian Lynskey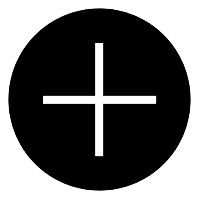 Gasland
Josh Fox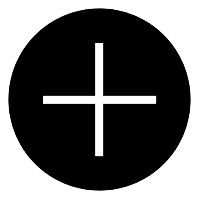 Some Time in New York City
John Lennon, Yoko Ono, Plastic Ono Band


The Beatles (White Album)
The Beatles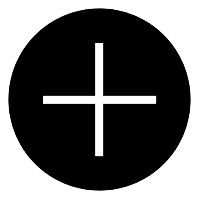 Rosemary's Baby
Roman Polanski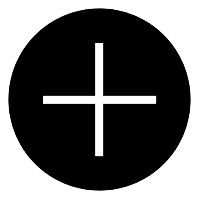 The Artist Is Present
Matthew Akers , Marina Abramovi


Join Hands
Siouxsie and the Banshees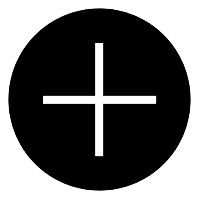 Grapefruit: A Book of Instructions and Drawings
Yoko Ono
Nos autres sélections
Dans cette sélection
Yoko Ono | Yoko Ono's Meltdown
Yoko Ono | Season of Glass
Sonic Youth | Goo
John Cage | Silence: Lectures and Writings
John Lennon , Yoko Ono | The Art Films
Alejandro Jodorowsky | The Holy Mountain
Yoko Ono | Infinite Universe at Dawn
Dorian Lynskey | 33 Revolutions per Minute
Josh Fox | Gasland
John Lennon, Yoko Ono, Plastic Ono Band | Some Time in New York City
The Beatles | The Beatles (White Album)
Roman Polanski | Rosemary's Baby
Matthew Akers , Marina Abramovi | The Artist Is Present
Siouxsie and the Banshees | Join Hands
Yoko Ono | Grapefruit: A Book of Instructions and Drawings
la playlist
Vous aimez ? partagez :-)